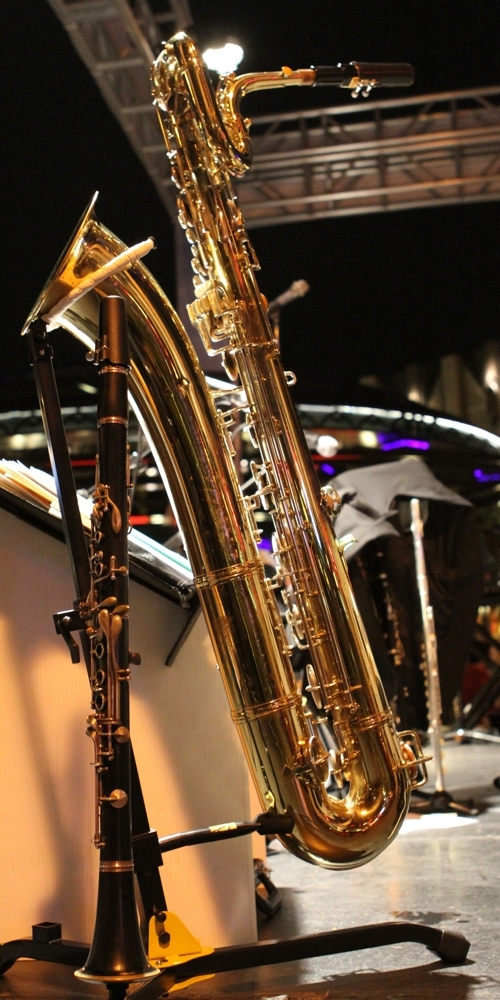 Bari sax

modified Berg Larsen
Bb Beuscher "Aristocrat"
Conn 11M low-A
Alto - Selmer "cigar cutter"

Phil Barone mouthpiece of some sort
Tenor - Conn Connqueror

modified Vandoren V75
Soprano - adorable Curved Conn

Selmer S90
Buffet R13 Clarinet

Charles Boito made a really great mouthpiece for me.
Muramatsu Flute
Scotch

Balvenie Double Wood
Phil enjoys the gear he has, but can't remember half of what he's got.
"I was attending a sax collective that Jeff Clayton held at the Santa Monica library about 20 years ago. The was a room full of fifteen or so sax players and Jeff suggested we go around the room describing the gear we were using. At one point, one of the guys was raving about how Selmer makes the best ligatures. Others joined in and me, being the skeptical engineer and thinking about the functionality of the thing, turned to Jeff and said I don't think it matters as long as it holds the reed on the mouthpiece. He pointed to my mouthpiece and said I was using a Selmer ligature. Oops...Excellent! I said."